Thursday, August 14th, 2008 by Kyle
electronica // swanky lounge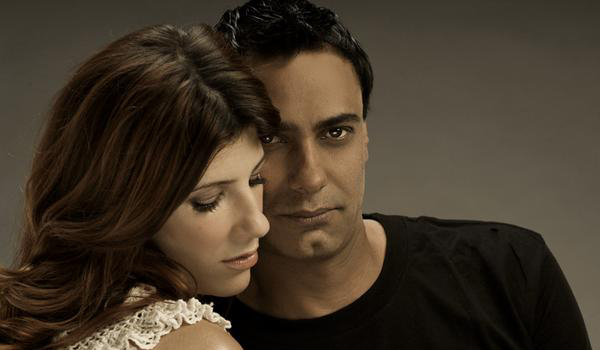 Oozing with provocative charm, Bitter:Sweet's music is a s'mores of sexy melodies and chocolate-covered lyrics – each bite more delicious and mocking an endless craving. Turntables seduce a harp; strings and drums beckon basslines; while Shana's voice is smoldering and sly, always teasing and pleasing, gently kindling before it ignites. Their tantalizing tendencies explore your innermost desires by fashioning sound as comely exotic dancing fire that casually mellows then miraculously rages.
It's no surprise they've highlighted numerous tv shows and movies since their debut, and seeing them live is a sensuous delight. Supported by a full band, they arouse shagadelic sincerities luring souls to dance with a touch of mystery emanating from their presence. Clearly, they've mastered their craft of making music that's playful and seductive while translating this to a fantastic lounge experience.
Be sure to say hello afterward; they're some of the nicest folks I've met. And get there early for a warm-up by DJ L.C. mixing the likes of Rod Stewart, Genesis, and The Doors over danceable hip-hop beats that would make the RZA smile. Outstanding. Here's photos I took during their show at Revolution Hall last week, and two aurgasmic songs from their latest album, Drama.
Pleasure-wielding.
Bitter:Sweet – The Bomb
Bitter:Sweet – Drama