About
Where it all began…
Launched in 2004, Aurgasm has developed into a destination of passionate music lovers around the globe. Its audience includes music mavens, critics, journalists, and bloggers""a highly influential audience. It was profiled in The Boston Globe and mentioned on MSNBC.com, BoingBoing, Kottke, del.icio.us, Read/Write Web, Techcrunch, Signal vs Noise, and Digg.
Aurgasm specializes in everything not under the American rock umbrella—music such as: downtempo, folk, nu jazz, chanson, scandinavian, jazz, cuban, brazilian, electro, soul, jump blues, bluegrass, film score, and electronica.
Paul Irish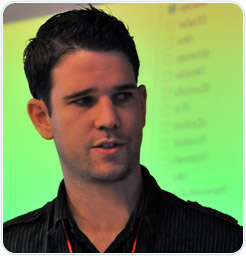 Paul's interest in music was initiated when, as a 6 year old kid, his parents' rock band played The Standell's 'Dirty Water' in the basement.
Since the mp3 format appeared on the internet, Paul has been eager to find his next favorite song. His interests include: user experience design, emerging web trends, ecommerce, branding, maps, product design, typography, information design/overload, & sustainability.
I listen to everything I'm sent, but I don't like music from 'bands'. Sorry.
Julija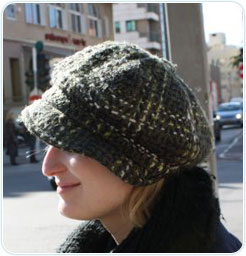 Julija [Yulia] is a music loving artist currently living in Seattle, WA. She has recently moved to Seattle from Tel Aviv. Julija is fond of wine, cinema, languages, books and photography. She loves drawing, painting, sketching and scribbling, enjoys drinking tea, green, black or white, and spending hours in art galleries or walking around the city. Julija is interested in all forms of culture, its various aspects and expressions. She shares a few of her thoughts on general culture issues on tinyways.
Kyle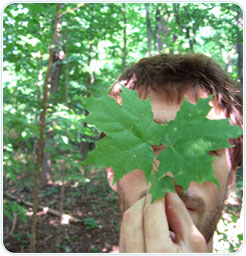 Kyle lives on a farm somewhere in New York. He enjoys what cities have to offer, but the trees, grass, and cow-pied air is much closer to heart, with dirt and mud preferred over pavement.
Whenever time is free he's busy making art, running or hiking around the countryside, and often just wondering whys. Always curious to create in different ways, lately he's been Transitioning Troy.
Michelle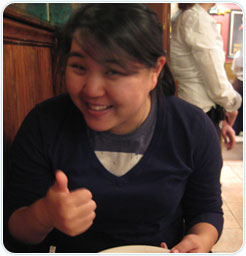 Michelle, a born and bred Angeleno, is constantly searching for new music (or rediscovering older tunes). Particularly fond of live music, she's always up for checking out a local show, wherever she may find herself.
This curiosity has led her to back-alley blues bars in the heart of London, jazz cafes in Edinburgh, outdoor stages in Austin and too many others to name. Some of her interests include: letterpress, poetry and fiction, wandering aimlessly, the perfect cup of tea, and supporting local business.
Sjoerd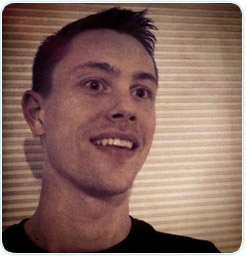 Sjoerd lives in holland, which is a pretty good breeding ground for music. But don't let the music the Dutch are famous for (dutch trance and house music) fool you! There's a lot going on in the Netherlands in terms of Funk, Soul and Jazz (with an optional pinch of beats), which is right up Sjoerd's alley.
Being the Aurgasm European agent, he is also keeping an eye out for good tunes from the UK scene, as well as the rest of continental Europe. However, no matter where it's from, what it is influenced by or which box you want to categorize it in, if he likes it, he'll share it.
Tom Kershaw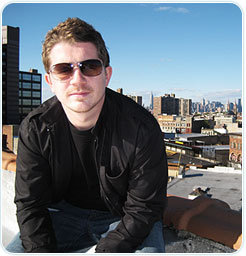 Tom is an art director and a good friend of Paul. He can often be found drinking somewhere and everywhere in Boston.
A native of the UK, Tom arrived in Boston a couple of years ago from sunny London. He has a passion for music, particularly nu-jazz, electronic and soul.
Tom is responsible for the new aurgasm identity and visual design. Hope you like it :)
Other Contributors
Andrew (blog) is a travelling Scot who writes and currently lives in Boston.