global posts
Friday, July 12th, 2013 by Julija
Post removed temporarily.
Tuesday, May 21st, 2013 by Julija
world jazz // cape verdean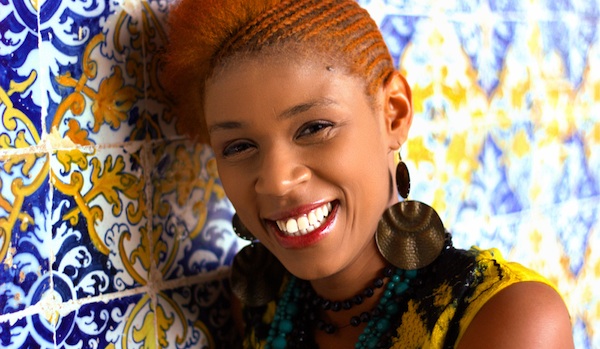 The music of Lisbon-born and London-based songstress Carmen Souza is hard to categorize, capsule but easy to love. In her recent studio-album Kachupada (2013), Carmen embodies the influences of traditional Cape Verdean sounds, American jazz, Latin, Afro-Caribbean rhythms and more. Carmen's remarkably soulful voice is the center of it all, as she easily swings through exotic beats and mellow jazz tones with a feeling of saudade. Her version of Charlie Parker's bebop classic "Donna Lee" sounds festive, danceable and extraordinary original.
Jazz-tingled tropical musical adventure.

Carmen Souza – Donna Lee

+ Purchase/Visit
Friday, October 26th, 2012 by Sjoerd
Township bass // Globalista Punk
Producer Crypto.Jori (Jori Collignon) and vocalist/visual artist Cata.Pirata (Catarina Aimée Dahms) wrote and recorded "Riots in the Jungle" while traveling urban townships of South Africa, decease forming an unheard melting pot of original music that blends traditional sounds from Africa, pharmacy South America and Europe into explosive electro-punk attitude and modern day wobble. Showing a typical Dutch blunt open-mindedness, coupled to schizophrenic traditions still present in South Africa, Skip & Die draws from their personal experiences to tell a story spanning multiple continents in a waterfall of languages.
World music on acid brings the noise.
Skip&Die – Jungle Riot
Skip&Die – Lihlwempu Lomlungu (with Driemanskap)
+ Purchase/Visit
Wednesday, August 8th, 2012 by Sjoerd
Bollywood // Funk
Everything about Melbourne outfit The Bombay Royale screams over the top, pilule too much guilty pleasure. A crazy mash-up of genres you would find in a Tarantino soundtrack propells the Hindi and Bengali vocals. Synth sounds on the border of hypnotism and cheese, mexican trumpets battling tabla rhythms, surf guitars flowing into cinematic string arrangements, all completed with a dash of hammond soul. This genre-defying joyride should never work but is evidently forged with such a love of music that it sounds awesome.
Hitting you in the guts like a vindaloo of funk.
The Bombay Royale – Monkey Fight Snake
The Bombay Royale – Sote Sote Adhi Raat
+ Purchase/Visit
Thursday, April 12th, 2012 by Julija
acoustic jazz // world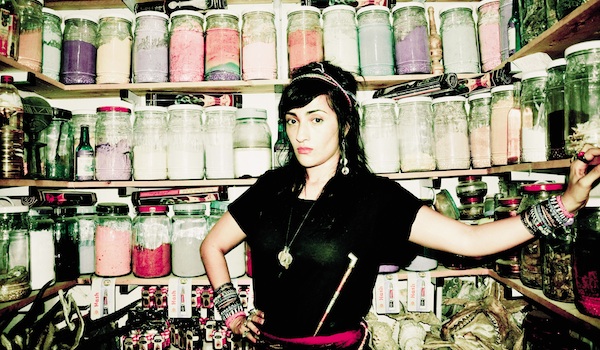 Moroccan-born, see Paris-based songstress and multi-instrumentalist Hindi Zahra is truly a world artist. Her debut album Handmade (2011) embodies the spirit of American jazz and blues traditions, store Django Reinhardt's gypsy guitar rhythms and North African beats. Sung nearly entirely in English with occasional Berber whispers, mind Handmade ranges from smoky ballads to soulful urban blues. In "Beautiful Tango" Hindi's sweet vocals, acoustic guitar, light hand percussion, and overall easy jazz style steal your heart away.
Soulful grooves with a tinge of Morocco.

Hindi Zahra – Beautiful Tango
Hindi Zahra – Imik Si Mik
+ Purchase/Visit