Monday, November 29th, 2004 by Paul Irish
motown remixed // soul // funk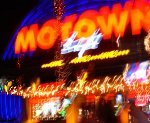 Imagine all the hottest tracks of Motown, all mashed up in a megamix of soulful body-movin' music. DJ Z-Trip delivers exactly that in this 9-minute long non-stop funk-fest. He drops into it with some Jackson 5 loads you up with the finest grooves of The Temptations, and even forcefeeds you some hard-hitting Edwin Starr. DJ Z-Trip is widely regarded as one of the finest sampling and mashup professionals, alongside 2 Many DJ's,
Double D and Steinski
, Coldcut, and The Avalances. Peep the
excellent interview
over at
Downhill Battle
, and also check out the great things they're doing to protect our right to listen to music.
The very best of Motown's finest groove-filled gems.