My Toys Like Me
electro-funk // grimey synthpop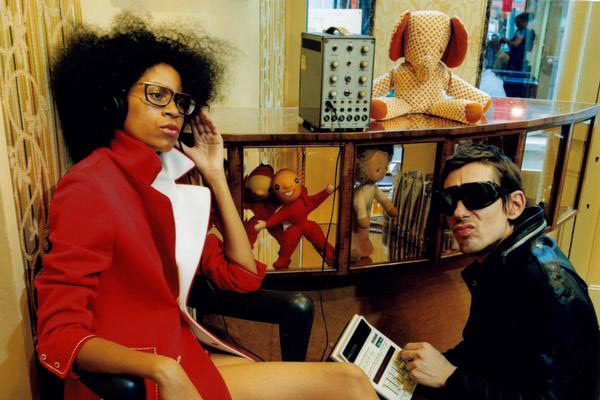 Maneuvering brainwaves routed by intricately synthesized polymers of
Moloko
and
Phon°noir
familiarity,
Frances Noon
and
Lazlo Legezar
have materialized an undulating ecstasy that voyages
vital force
and bites at your feet. His surreal chorus of extravagant noises deploys a fulgent realm for her iridescent vocals; fluently shifting between sinister and saccharine to timid and giddy. As their motley, crystalline wisped sounds are consumed, a subterranean purlieu emerges. In a carnival's bygone mystique of bright lights and smiles since ceded to a Hitchcock bale are mad hatters absconding to unite with strawberry shortcakes; rampantly dissolving the absurd, unwanted, depreciating rationalities that impersonate rainbows and he-man transgressions of societal laste.
Where We Are
threshes trip-hop's quintessence into dizzying bits and pieces then coalesces to form a twisted treat of enigmatic, aural candy.
Trip-Hop in the age of Twitter.
My Toys Like Me – Superpowers
My Toys Like Me – Bats
+ Purchase / Visit