James Knight & The Butlers
1960's miami soul // funk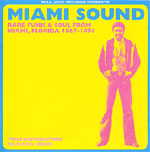 Just like Sly & The Family Stone's "Dance To The Music" and Archie Bell and The Drells' "Tighten Up", this track has an additive instrumentation structure. James calls for the bass player first, followed by the drummer, and then gets some organ action stirring up that pot. Once some horns drop into the groove, you know the hot game is on. This group didn't make a big record, but they were considered the "number one Miami and Miami Beach band of the funk era.
"
And if you listen closely to Shadow's "Mongrel…Meets His Maker" off
Private Press
, you'll spot a sample from the Butlers' track "Fantasy World". (danks t'my main cat, Delassus on this track)
A simmering soul number that gets you moving.