Reflex Reaction: The World in Autumn
I want your reaction
, here. Leave a comment and for any/all of the songs,
write your reaction to the song – keep it brief!
(5-15 words, extra points if you hit exactly 10) After a few days, I'm going to publish the most evocative/impressive/amusing comments here. Be sure to leave your name!
Ready?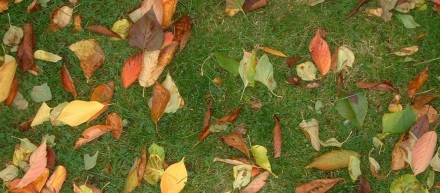 UPDATE! The best reactions follow:
improvisational // minimal african
Postal Workers Canceling Stamps At The University Of Ghana Post Office (1975)
(Many of you were curious– though I know many who heard this in music courses, my introduction was through Audiography.)
This track is dripping imagery of khaki hats and sunshine on the savannah…~toshi
First heard this in ethnolomusicology class; still unbelievably creative and energizing.~courvidae
I sent this along to a friend whose husband is Ghanain. Her comments: "My husband was really pleased by this! He said he remembers seeing the postal workers doing this in another city, Oda. He said the post office gave training in the cancelling to do it that way. And the post office hired a drummer to accompany them. You can hear the drum briefly in the clip."~Doctor Doom
laid-back tropical // lounge
Quantic & Nickodemus – Mi Swing Es Tropical (2005)
Soundtrack to a Wes Anderson film about eccentric american expats in Central America~Keith D
if archie bell and the drells woulda had latin fever.~technoprayer
to enjoy: consume high gravity beer and don't really listen~MT
electro-rock // garage-dance
Tom Vek – C-C (You Set The Fire In Me) (2005)
ClassiC-eleCtroniC Carrying Creator's Chords aCross Chasms, ColleCting Crucial CritiCism.~leonm
Catchier than I'd like to admit, actually.~Matthias
i'll admit to turning this song off after ten seconds~jen