The Cinematic Orchestra
vocal jazz downtempo // film soundtrack chill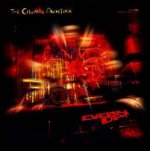 Luscious full sound. The Cinematic Orchestra creates music that is unmistakably jazz; it assuages the listener into a feeling of utter contentment. British multi-instrumentalist and composter Jason Swinscoe created the group and has led it to repeated successes. After the release of their first album,
Motion
, they were asked to perform at the Directors' Guild Lifetime Achievement Award Ceremony for Stanley Kubrick. Just last year, they were asked to compose a score for the 1927 ground-breaking silent film,
Man With a Movie Camera
. Below, "All That You Give" features Fontella Bass of "Rescue Me" fame, but now in a entirely different context.
Take up a seat on your sofa, and chill to this mellow motion with soul.
Cinematic Orchestra – All That You Give (with Fontella Bass)
Cinematic Orchestra – Horizon
A video clip of the rescored Man With a Movie Camera