Beef Wellington
trip hop // down-on-the-heavy funk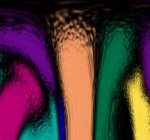 It ain't just an exquisite dish; it's some Orlando-town funkin'. "Threes" warms you up with a fit bassline, the dubbed-down tempo is propelled by the lyrics from the arsenal of MC Swamburger and Melissa Mye, but it don't stop till a tabla enters in and mirrors the vocals rhythms.
"Slightly Elevated" is heavier on the funk. It brings in some definite acid jazz riffing which gets slightly tiring, but the harmonies at 4:45 bookend the song sweetly.
Git funked, git crunked, now git on down, son.