Aurgasm@Bumbershoot: Day Three
Bumbershoot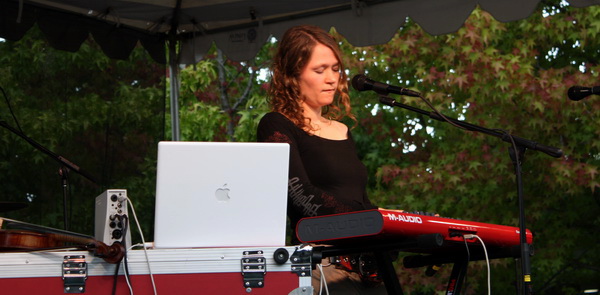 Anomie Belle
We started our morning with the hypnotic strings and vocals of Anomie Belle. Anomie Belle is classically trained violinist and songwriter Toby Campbell, who toured North America with such artists as Little Dragon, The Album Leaf and legendary trip-hop artist Tricky. "Down", featured here, displays her Trip-Hop experimental aesthetics, while its production brings to mind the clear and smooth downtempo vibe of Zero 7.
Oren Lavie
Featured on Aurgasm two years ago, Israeli born Oren Lavie gave a warm and intimate performance that didn't disappoint. Attached below is Aurgasm's favourite track "Her Morning Elegance", which was recently featured on Brian Williams' "Inside the Obama White House" Special on NBC.
Oren Lavie – Her Morning Elegance
Lenka
We were happy to catch probably the most playful and colourful show of the festival, Aurgasm's favourite Lenka. Despite Franz Ferdinand playing at the same time, Lenka had a full house and her music was received with much support and enthusiasm.