SXSW Impressions: Day 1
SXSW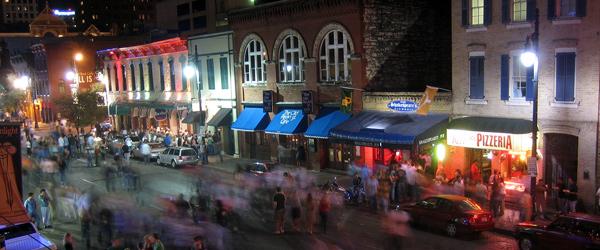 SXSW Day 1: March 18th 2009.
[Editor's note] Michelle is at the SXSW Music Festival in Austin for the next few days. She'll be posting quick updates here as well as keeping the Aurgasm Twitter feed humming. -paul
After a flight delay got me into Austin a bit later than I originally planned, I landed only in time to grab my badge and make it to some showcases. SXSW started with a bang, and a number of impressive showcase lineups (unfortunately, I think it is physically impossible to make every show you want to!).
Some great artists that played Day 1:
The Boat People: Got the night started at KCRW's showcase with their unconventional and bursting indie pop.
The Boat People's MySpace
Sandi Thom: The Scottish songwriter and multi-instrumentalist brought the indie folk vibes to the 18th Floor at the Hilton downtown.
Sandi Thom's MySpace
deadmau5: He brought the pounding beats and his unique blend of techno and electro beats to La Zona Rosa. Who says Austin's only for the rockers?
deadmau5's Myspace
Booka Shade: An Aurgasm favorite. They ended the night at La Zona Rosa, with their signature experimental electronic-pop.
Booka Shade's MySpace